WIRE FOX TERRIER RESCUE MIDWEST
SPOTLIGHT

WFTRM pours a tremendous amount of work into each rescue and in finding that perfect place for them and their forever home.

Our Going Home Stories for each Rescue are posted on our FACEBOOK PAGE.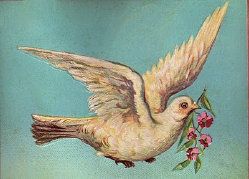 Donators should feel confident about giving a contribution to charity and take the time to identify a well run organization that is engaged in a cause that you are passionate about. Support charities that are granted tax exempt status under Section 501 (c) (3) of the Internal Revenue Code.

DONATING TO CHARITY
Click on the dove to learn more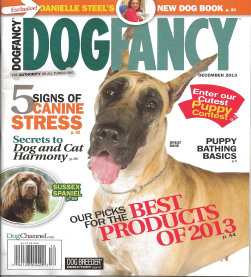 Wire Fox Terrier Rescue Midwest was contacted by Dog Fancy Magazine to feature in an Article for their December 2013 Issue. Each month they feature a Rescue Organization they feel is newsworthy and making a difference in the rescue world. WFTRM was honored to have been chosen and to receive recognition for our tireless work and accomplishments in an International Magazine going out to over 2 million readers.

99.9% of dogs for sale in pet shops are from puppymills, mass commercial mill breeders and back yard breeders. These are unforgivable operations that abuse, starve and force the dogs to live in horrendous conditions and who are never released from their cages. Purchasing from a pet store or non-reputable breeder only encourages these activities to flourish and continue, the breeding dogs live a life of pure hell, and ensures that millions of dogs in shelters will be euthanized each year because there simply are not enough homes.
PUPPY MILLS ~ PET SHOPS ~ BREEDERS
There are no guarantees in life and the same holds true for puppies and their life span and health. Reputable and Responsible breeders will interview and screen buyers carefully and will place their puppy with a Contract. No reputable breeder will offer to ship a dog or puppy and will want to meet you in person. They will allow you to see their home or kennel, meet the parents and perform health screenings. A reputable and responsible breeder will guarantee the health of the puppy for a certain time period and offer to take the dog back during its lifetime if you can no longer keep it. If a breeder always has puppies available month after month and they offer to ship the dog - this is a red flag for a puppy mill or mass breeding operation.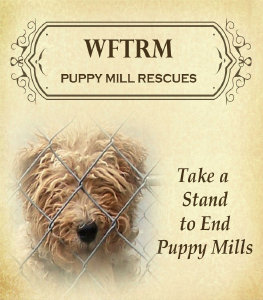 ClickABOVE TO SEE
PUPPY MILL VIDEO
ClickABOVE TO SEe ARTICLE