WIRE FOX TERRIER RESCUE MIDWEST
Gallery of Dogs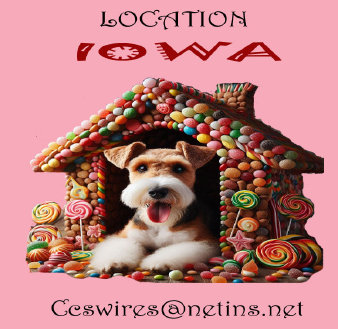 SKIP & KIP
Send Application to
knierim@msn.com
Patience and Perseverance has finally paid off and now the brothers of London and Leeds are welcomed into WFTRM and a chance at a wonderful life. Meet Skip and Kip, two adorable brothers who were estimated to be born around June 26, 2018. Like their siblings, these two have had no vet work and being a little older it was priority to get them in to the vet and start the booster vaccinations and worming. They will also be micro chipped and begin Heartworm if all is well. Skip seems a bit smaller than Kip but both have that terrier attitude when it comes to playing and fighting with each other. They are darling little puppies who are ready to explore and see what adventures are to be had.
SKIP & KIP
ARE
LOCATED IN
ST. LOUIS
Booster Vaccinated
On HW Preventative
Wormed
Micro Chipped
Kip is fearless and he will yap at the dog who just ate hi breakfast and snitch on him. He loves to run in the yard and sniff all the flowers. He is brave and will seek out adventures. Skip stands back just a little to see how Kip is doing. Bitey face and chase are their favorite things to do. They run from the family room to the kitchen then under the table and back to the family room behind the couch and out the other end. They are both pros going up and down the stairs and will go to the door to be let out. Kip will ask to go in his crate and take a nap when he wants to be alone. They also will both curl up together and take a snooze. I have been working with Kip on sit and he is catching on and really learns from watching others. Skip has more patience and is a bit more laid back but that can change. Kip is always waiting for doors to open and opportunities to arise where he can go investigate. They are not afraid of the 4 other Wire Fox Terriers in residence and will follow them around.
RICKY TAUGHT THE PUPS HOW TO FIND HIDDEN KIBBLE IN THE SNUFFLE MAT
Skip and Kip will be placed in separate homes and will need one that is terrier experienced, is home most of the time to spend bonding and training and completing their vet check ups and will take to obedience so they grow up to be well rounded little Wire Fox Terriers. A fenced yard is also preferred.