WIRE FOX TERRIER RESCUE MIDWEST
Off The Wire
WFTRM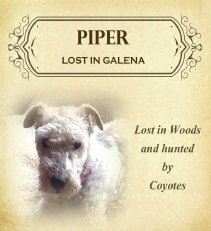 Each Rescue Mission by Wire Fox Terrier Rescue Midwest is cherished and memorable in our hearts and were a true labor of love. WFTRM rescues over 80 dogs each year and below are only a few stories to reflect our passion and dedication over the years. We are truly grateful to all our supporters and volunteers who make all of our rescue missions a success.

DONATING TO CHARITY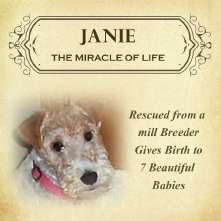 Donators should feel confident about giving a contribution to charity and take the time to identify a well run organization that is engaged in a cause that you are passionate about. Support charities that are granted tax exempt status under Section 501 (c) (3) of the Internal Revenue Code.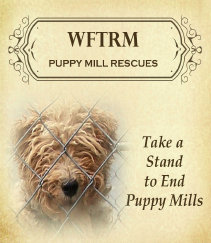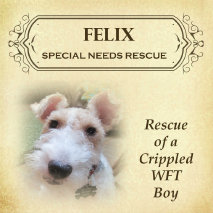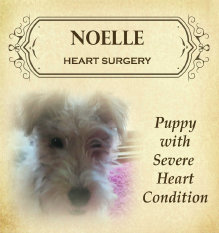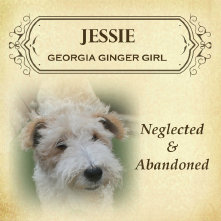 MOVED?
PLEASE DROP US A NOTE TO LET US KNOW YOUR NEW ADDRESS AND CONTACT INFO.
HOT OFF THE PRESS
Wire Fox Terrier Rescue Midwest was contacted by Dog Fancy Magazine to feature in an Article for their December 2013 Issue. Each month they feature a Rescue Organization they feel is newsworthy and making a difference in the rescue world. WFTRM was honored to have been chosen and to receive recognition for our tireless work and accomplishments in an International Magazine going out to over 2 million readers.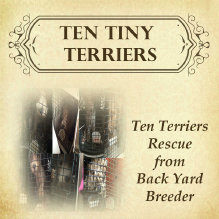 Click the Magazine to Read Article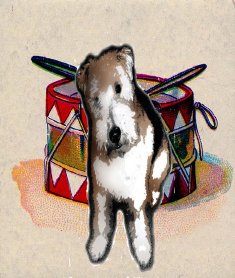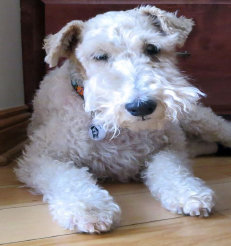 CLICK ON THE DOVE TO READ MORE
Special Needs and Puppy Mill Rescues are a great undertaking both physically and financially. The veterinary work, procedures, special surgeries and specialists needed are very expensive. They are not desirable rescue missions for many orgnaizations and shelters due to lack of funding, help and the dedication and nurturing needed for these dogs. WFTRM could not make these rescue missions come to fruition and with successful outcomes without the support of our volunteers and generosity of our contributors.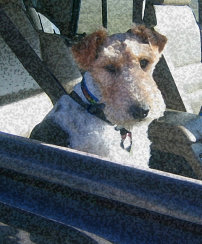 The Ten Tiny Terriers Puppy Mill Rescue in October of 2014 had generated over $14,000 just in veterinary bills. Click Collage at Left to View Details and how these rescues add up to big financial commitment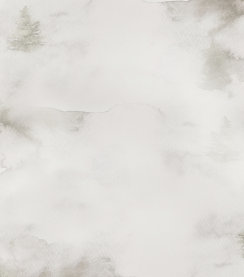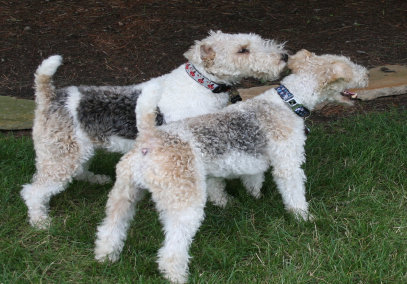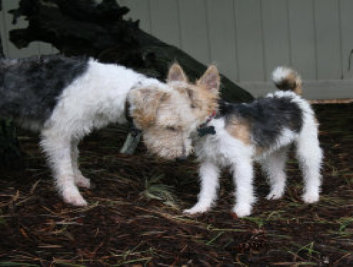 Another weekend and another puppy mill auction held in Southwest Missouri. They may call it a kennel sellout or reduction sale - but there is no doubt it is a puppy mill auction. Hundreds of dogs on the auction block, abused and mistreated and used for one purpose only - to breed and make puppies for the owner to sell for profit. Wire Fox Terrier Rescue Midwest was successful in rescuing eight beautiful Wire Fox Terriers from a recent auction. The misery these eight dogs lived and would have continued to live is over and they will now receive their veterinary work up and adopted to wonderful homes that will pamper and treat them as cherished pets.


PUPPY MILL AUCTIONS
The dogs are identified by a number - a crude tag cut from plastic, magic marker and string tied tightly around their necks.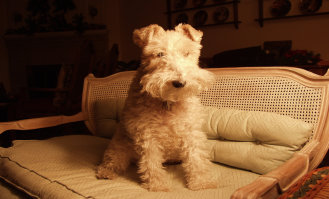 The Magic was in the Air for 2016!
Heartfelt Thank You to all the Generous Donators & Contributors.
To all our incredible Volunteers and Team Members.
To the Helping Hand Auction Administrators, Donators and Bidders.
To Everyone who supported the WFTRM Boutique with Purchases.
To Everyone who brought the magic to WFTRM.
Click on the Magic Rabbit to see the names of All those lucky Terriers Rescued in 2016.