>

Wire Fox Terrier Rescue Midwest is an independent Rescue comprised entirely of volunteers who sacrifice a tremendous amount of time, trouble and tears for Rescue and receive no monetary compensation whatsoever. We share a compassion and love for the breed and in helping all those in need.



Wire Fox Terrier Rescue Midwest does not occupy a facility and each rescued Terrier is cared for in a foster home. They are loved, pampered and treated as a member of the family. Living with them allows us to evaluate for personality, any specific needs and behavioral traits. We inform the prospective applicant as much as possible about each Wire Fox Terrier prior to placement in order to find that perfect home for each dog and applicant. WFTRM fully vets each dog prior to placement and gives them the highest degree of medical attention, procedures and treatments. Each Wire Fox Terrier receives the best possible care during their stay in Rescue.

Wire Fox Terriers arrive at Wire Fox Terrier Rescue Midwest for a variety of reasons - owner death, divorce, moving, life changes, not getting along with another canine, feline or human member or simply not researching the breed before acquiring. Wire Fox Terrier Rescue Midwest rescues those who have been abandoned, found themselves in Animal Control or a Shelter or being released from breeders or puppy mills. We are committed to finding a permanent, loving home for every rescue.



A 501(c)3 non-profit organization
dedicated to the Rescue, Rehabilitation & Rehoming of
Wire Fox Terriers

2007-2020

Never doubt that a small group of thoughtful, committed people can change the world. Indeed, it is the only thing that ever has.
~ Margaret Meade

May there always be tradewinds behind you, rainbows above you, and aloha all around you.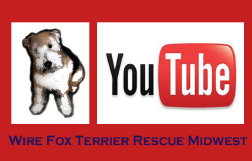 Visit the Boutique
& find Fabulous Items which benefit the WFTRM Special Needs Fund
Click the Box at Left
To Shop Now!
Contact Information
FIND & LIKE WFTRM ON FACEBOOK
VIEW WFTRM VIDEOS
CLICK RED BOX
TO VISIT WFTRM
YOU TUBE CHANNEL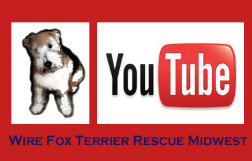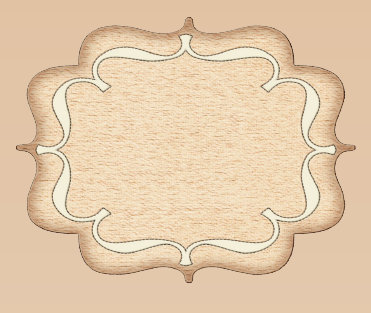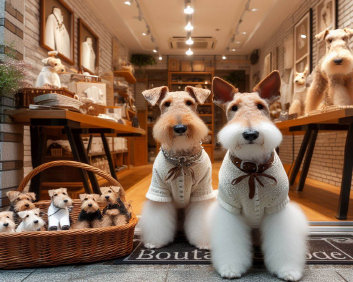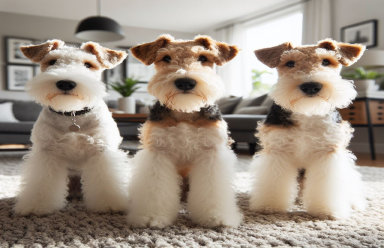 CORPORATE MATCHING DONATION PROGRAMS
Corporate matching gift programs are charitable giving programs which the company matches donations made by employees to eligible nonprofit organizations, like us.
Employers may also offer programs that match volunteer hours with corporate donations.
COMBINED FEDERAL CAMPAIGN
As a federal employee, you can give to WFTRM through the Combined Federal Campaign (CFC). This program runs from September to December every year and you can make a one time donation of any amount.
Our Federal Tax Identification Number (EIN) is: 27-0261193
The WFTRM Calendar
is a wonderful way to support our Special Needs Fund and also makes a fabulous Gift.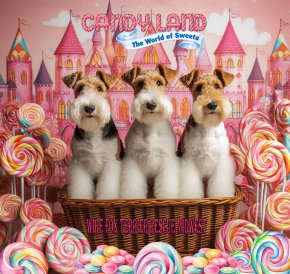 2023 WFTRM Calendar ~ Available Now!
Make a
Tax
Deductible Donation
Some companies even match gifts made by retirees and spouses. By simply completing a matching gift form from your company, you may be able to double or even triple the impact of your donation to WFTRM.
WFTRM Vinyl Decals
are a perfect way to Support us and also Rescue!