>

Wire Fox Terrier Rescue Midwest is an independent Rescue comprised entirely of volunteers who sacrifice a tremendous amount of time, trouble and tears for Rescue and receive no monetary compensation whatsoever. We share a compassion and love for the breed and in helping those in need.


Wire Fox Terrier Rescue Midwest does not occupy a facility and each homeless Wire Fox Terrier is cared for in a foster home. They are loved, treated and cared for as a member of the family. Living with them allows us to evaluate for personality, any specific needs and behavioral traits. We inform the prospective applicant as much as possible about each Wire Fox Terrier prior to placement in order to find that perfect home for each dog and applicant. Wire Fox Terrier Rescue Midwest fully vets each dog prior to placement and gives them the highest degree of medical attention, procedures and treatments. Each Wire Fox Terrier will receive the best possible care during their stay in Rescue.
WFTRM General
Info Email
Wire Fox Terriers arrive at Wire Fox Terrier Rescue Midwest for a variety of reasons - owner death, divorce, moving, life changes, not getting along with another canine or feline member or simply not researching the breed before acquiring. Wire Fox Terrier Rescue Midwest rescues those who have been abandoned, picked up by animal control, located in or dropped off at shelters or which we have saved from puppy mills. We are committed to finding a permanent, loving home for every Wire Fox Terrier.


Make a
Tax-Deductible Donation
A 501(c)3 non-profit organization
dedicated to the Rescue, Rehabilitation & Rehoming of
Wire Fox Terriers
2007-2013
Wire Fox Terrier Rescue Midwest
Never doubt that a small group of thoughtful, committed people can change the world. Indeed, it is the only thing that ever has.
~ Margaret Meade
Life isn't one straight line. Most of us have to be transplanted, like a tree, before we blossom. - Louise Nevelson
Raise $$ for WFTRM when you Shop
Please use the code AMBAS5KA at checkout
PetFlow is the fastest growing Pet food Club in North America. Get the brands you love at a great price and have it delivered right to our door. By going through the link to the left to become a member, Wire Fox Terrier Rescue Midwest gets a donation from PetFlow. Find dog food carried by Natural Pet Food Shops like Wellness, Fromm, Orijen and so many more.
Process & Application
Adoptable Terriers
Rescue Stories
Going Home Photos
Donate & Help
Contact Information
Volunteer Programs
FOLLOW THE FOX
FRIEND WFTRM ON FACEBOOK
TAG-A-LONG WFTRM ON TWITTER
VIEW WFTRM VIDEOS
Click Above to View Current Auctions where a percentage of the Final Sale is Donated to WFTRM
Merchants Donate a percentage of Sale to WFTRM
Recipient of the
Dogs Rule Grant Award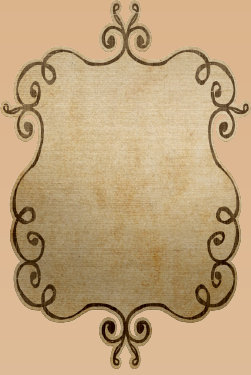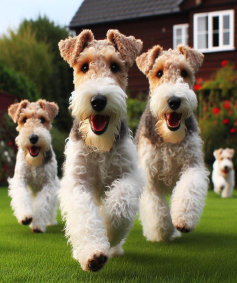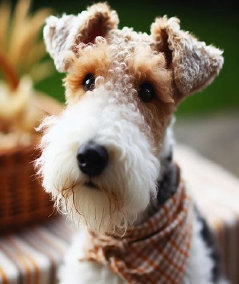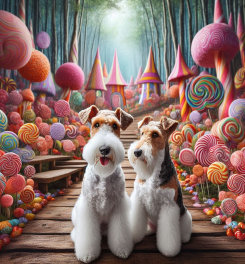 2014 WFTRM CALENDAR
Order Today on the Boutique
Boutique Sale Proceeds go to
The Special Needs Fund
TERRIER CHARM BEADED BRACELETS
Available on the Boutique